400, 1/1600, f/5.6, 74mm, no flash, slight crop
Day 182- Oh Deer!
So, after swimming lessons this morning... I dragged The Kids for a ride in a park. Figured we'd get some nature, without the HEAT (so THANKFUL for car air-conditioners)!! Lucky us! We found these deer feeding at the side of the road. So close!! (Added camera settings to show that I was CLOSE!! NOT sure why I had my ISO set so high, but once I realized it I dialed it down a bit... sometimes I just shoot before really looking at settings... just in case my subject runs away too quickly!!)
400, 1/800, f/5.6, 208.8mm, no flash, slight crop
AND this guy is so darling! This is taken close to noon... so, that shadow you see... that's the WHOLE shadow. I cropped this shot, but left the shadow intact... just thought I'd share. This guy didn't take his eye off us. I was in the car with all the windows rolled down... and The Kids were making a ruckus in the back. It didn't take long for him to run away, but luckily I was able to get some pretty cool close-ups first!!! =)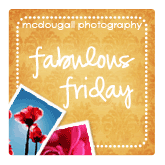 100, 1/100, f/5.6, 250mm, no flash
AND here's mama deer. She looks like she's got some sores on her snout. Poor thing. Maybe their ticks... ick. She hardly paid any attention to us... too hungry I guess. She was still there when we drove off to get our lunch!! =)
FINALLY... the sunflower did open! I'm not entirely happy with this shot. BUT it's too hot to try to get another. I think I'd like it better if the sun was shining on it... here it's in the shade. I think the yellow would POP more with the sun. I'll keep trying! BUT I am happy it's open... and so is The Girl!!! =D
Posting early today... going out with some girlfriends tonight!!!! WOO HOO!!