Day 189- More Bunnies!
I know. I just posted a bunny shot yesterday. I can't help myself though. I saw this gal outside this morning. I'm pretty sure this might be the Momma bunny. Bigger. Hungrier (well, maybe not). More cautious. Was able to get a few shots from inside the house of her, but as soon as I tried to sneak out for a closer shot...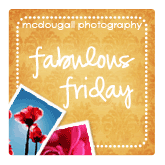 ZOOM... off she went!! I found her hiding under a stairway, but once I got too close (poised and ready with camera)... she zoomed again. I got a couple cool shots of her bouncing away. I picked one of my top two to share here. AND then, later in the day...
baby bunny came back!!! Now. I suppose I'm not 100% sure that it's not the same bunny, but look at that rock for comparison. This bunny looks much smaller. The face looks different too. AND... I was able to sneak outside and take this shot (uncropped, sooc... well they're all sooc, but I did crop the first) from under 10 feet away. Probably more like 6 feet away. Almost close enough to reach out and pet it. AND I had The Girl tagging along... she wanted to keep it for a pet!!!
Anyway, lots of bunny shots today! Trying hard to limit the ones I share here!!! =P