Day 210- Another busy one!!!
Had a BIG party day at a bounce house. A friend asked me to help take pictures. I'm completely flattered, BUT I learned that BOY do I have a lot to learn. I've kind of got the hang of outdoor exposures, but I just couldn't get it right inside the bounce house. Suggestions?! Reading? Websites to learn from? I'd like to learn so I CAN help friends out here and there!!! I was half tempted to move back to automatic, but I'm stubborn and instead have pictures to lighten. ALSO, the kids moved so fast... I had problems keeping up with them (especially since my girl wasn't really letting me leave her side). I took the above picture on the way home from the party just to make myself feel better!! It's SOOC!!! =P Linking this deer up with...
It's "organic" right?!
WEEE!!! The Kids mostly had a blast at the party. AS I said above, The Girl didn't want me to leave her side... sweet and maddening. I got LOTS of pictures of her and a few of some of the other kids. Linking this up with...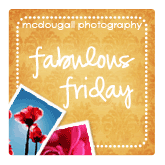 One of the FUN, BIG slides!! =D