Day 216- Furry "friend"
Found this lil' guy near the water today. He's really not so friendly (luckily I erred on the side of caution and didn't let the kiddos touch him... even though he looks so soft), but it was fun taking pictures of him. From a quick online research, I've come to think he's a Tussock Moth Caterpillar, probably a Banded Tussock Moth Caterpillar. Not a 100% though.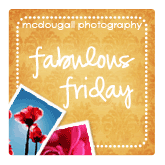 Just another view. We watched him for awhile. Caterpillars are a bit hypnotic you know!
Under the water we found these. The Kids LOVE collecting shells, but today they were distracted by other things. Kayaks, radars, rock throwing, boats... fun!
Finally, this picture just shows that I REALLY need a super zoom!!! So much going on in here that you can't really see without zooming in closer... or a boat!!! I'm super curious now to see what's over on that island. All sorts of action. Took a picture with my 250mm 'cause I could see SOMETHING going on. Cropped it for sharing here. If you zoom further, you can see two fun looking birds on a branch in the lower right corner, some guys on a dock thing in the middle of the river fishing, and hidden on the edge of the island some sort of BIG boat-looking thing. Who knew!! On another picture I took, there were boys fishing, an egret, and a heron. Looks like a FUN island. I wanna spy... or get over there and join the fun!! =P