Day 235- Another Sunny Day...
So thankful! Came across this interesting fern house. Wonder what's living in there??!!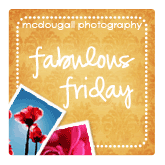 I'm sure I'll capture many more of these over the coming weeks... the Osage orange! These hold a special place in my heart... lots of fun has sprouted around the Osage orange!!
AND another deer shot. I can't help myself. I love the muscles you can see in this young 'en. I could probably take pictures of these guys everyday. I have to drive a little to go see them, but if I do... I'm usually rewarded by the site of many!! Such beautiful creatures... even if many folk think of them as pests.
mystery photo
from yesterday... it was indeed tree bark. Good guessing
Heidi
and
Michelle
!! It was a fallen tree that I kind of lay on to get the shot. Very interesting patterns on it... LOVE it!